Silicone Rollers & Sheet Foils
Our Silicone Aluminum Sheets
We provide Silicone and Aluminum bonded sheets in smooth formats. Our sheets can be used in hot stamp, heat transfer, heat seal, laser engraving,  laminating, non-marring surface contact and tipping processes. Our sheets can be used in our systems as well as competitor systems for use on flat, contoured or cylindrical objects as well as broad flat areas.
 Special Sizes: available to save wastage & Cost
Our Silicone Rubber Rollers are an ideal choice for a number of applications. They can provide branding, tipping, laminating, hot stamping, heat transfer or seat seal support on flat, raised, curved and cylindrical surfaces.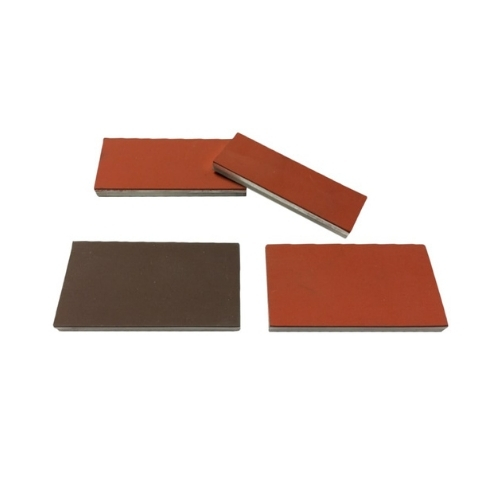 Silicone Aluminum Sheets - Slabs
If you have any kind of query, please don't hesitate to contact us on our Email and you can also contact by calling +91 123456789